The Kingdom Theological Seminary teaching faculty and staff consists of some of the most prominent scholarly practitioners in the body of Christ that have teamed together from every denominational background to form a Kingdom theological seminary that can reach the world with a sound and highly credible theological education.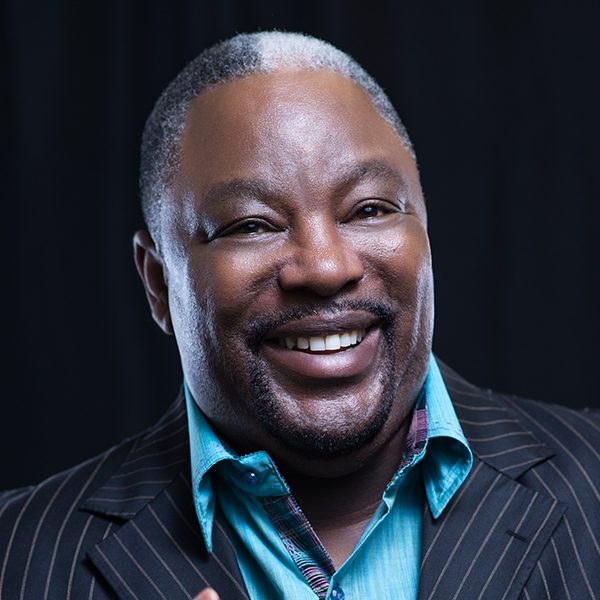 Dr. Dana Carson is the founder and senior pastor of the Reflections of Christ's Kingdom World Outreach International (The R.O.C.K.) in Houston, TX. – a Bible-centered, Spirit-filled, Community-building, Kingdom-minded ministry founded in 2003. Dr. Carson has over 30 years of full-time and pastoral ministry experience. He is one of the nation's foremost Kingdom theologians and down-to-earth pastors whose radical message and raw delivery are known all over the world. Dr. Carson's call and purpose is to educate people of every age with the message of the Kingdom of God that is both exegetically sound and spiritually nourishing. Dr. Carson has an exceptional concern for youth and children and personally invests his life in their training and development. Dr. Carson's anointing represents a combination of Spirit-filled fire and formal academic training, with a touch of the lessons learned in the ghettos of Chicago. With this rare anointing, he touches the hearts of people from all cultural, ethnic, and religious backgrounds worldwide.
Dr. Carson holds three earned doctorates from: Boston University in theological studies, specializing in church growth, Regent University in Organizational Leadership, and Logos University in Christian psychology. He also holds four Masters degrees: a Master in Counseling and Guidance from Texas A&M, a Master of Divinity from Austin Presbyterian Theological Seminary/Oral Roberts University, he was the first full-time clergy to ever graduate with a Global Executive MBA from the world-class Fuqua School of Business at Duke University, and a Master of Economic Development and Entrepreneurship from the University of Houston-Victoria. Dr. Carson received his bachelor's degree in Business Administration from the filming location of "The Great Debaters" – HBCU, Wiley College. A true scholar and theologian, Dr. Carson's ministry focus is heavily rooted in both the spiritual, and educational empowerment of children and youth. This was born out of Dr. Carson's overcoming the odds as a former high-school drop out from the inner city of Chicago, IL. Despite his early-life mishaps and misfortunes however, he has unquestionably become one of the most scholarly and dynamic preachers of our time.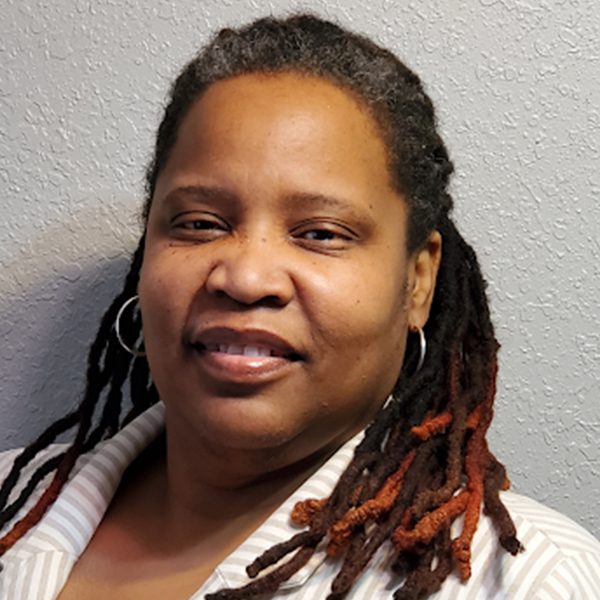 In 2004 Cynthia Abbott discovered two of her greatest passions in life – writing and teaching the Word of God.  And it has been these two passions that have characterized her ministry service for nearly two decades.
Possessing dual Master's degrees in Adult Education and Industrial Organizational Psychology, Cynthia combines her professional training with her love for the Word to create booklets, books, elearning resources and curricula designed to engage learners and promote their spiritual development.  
A lifelong learner who is committed to helping believers deepen their relationship with God through His Word, Cynthia is currently pursuing a Master's of Divinity degree at Regent University.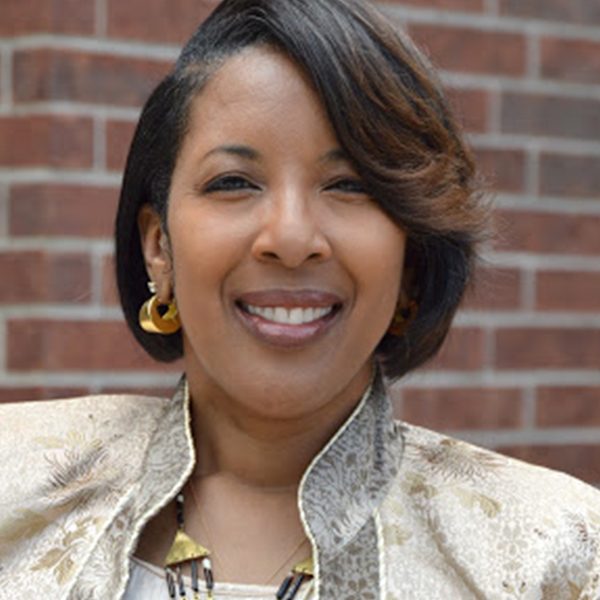 Mrs. Rachelle Dianne Carson is the First Lady of The R.O.C.K. World Outreach Intl. A native Detroiter, Lady Carson possesses a B.A. in Government from Oberlin College and a Master of Public Affairs from the LBJ School of Public Affairs at the University of Texas-Austin. With that training, she served almost 10 years with the Texas State Legislature in Austin, TX and served as the director of the abstinence program (Department of Health) for the state of Texas. Despite her stellar education in public policy and government service, God set Lady Carson aside to be an invaluable ministry partner to Dr. Dana Carson, her husband and apostle of The R.O.C.K. W.O.I, a world-renowned leader in the Kingdom Reformation movement.  
Lady Carson helped establish the international ministries and spearheaded the first Holy Convocation in South Africa. Lady Carson is the executive pastor of The R.O.C.K. Houston who oversees the staff pastors, and on staff, she works as the director of church growth. She is also the senior editor of Dana Carson Kingdom Ministries, Intl. (DCKM) and The R.O.C.K., ensuring the written excellence of Dr. Carson's entire and extensive library of books, booklets, devotional guides, curricula, and textbooks. Lady Carson's love for her Father, her deep faith in His Word, and her dedication to the expansion of His Kingdom fuel her drive for service to His people glocally.  She is the proud mother of five children – Dana II, John, Angel, Marielle, and Devon.
Dr. Angelic D. Chaison graduated from The University of Texas at Austin with her BA in Psychology with honors in 1999, her MA in Program Evaluation in 2003, and her PhD in Counseling Psychology in 2006. Dr. Chaison completed both her pre-doctoral internship and postdoctoral residency programs at the Michael E. DeBakey VA Medical Center (MEDVAMC) in Houston, TX from 2005-2006 and 2006-2007, respectively. Upon completing her postdoctoral training, Dr. Chaison was immediately hired as a staff psychologist at the MEDVAMC where she currently works in the Primary Care – Mental Health Integration program. Dr. Chaison's clinical area of interest is the treatment of anxiety disorders, and she has authored and co-authored multiple publications on this topic in several peer-reviewed journals. 
Dr. Chaison also has a special interest in education and training in multiculturalism and diversity, which can be seen in her development of the Multicultural and Diversity Subcommittee (MDSC) of the MEDVAMC Psychology Training Program in 2009. Under Dr. Chaison's leadership as the committee chair, the MDSC has obtained thousands of dollars in grant and hospital funding to host multiple hospital-wide diversity conferences and training events. Her committee has established the VA's first (and currently only) nation-wide diversity seminar series utilizing video-conferencing technology and has also authored a peer-reviewed publication and numerous presentations at the national level. Dr. Chaison's efforts in diversity training have been recognized both locally and nationally. Her most recent awards include receiving the national Association of Psychology Postdoctoral and Internship Centers' (APPIC) Award for Excellence in Diversity Training, the MEDVAMC Mental Health Care Line Outstanding Educator of the Year Award, and the MEDVAMC Psychology Training Program Special Recognition Award.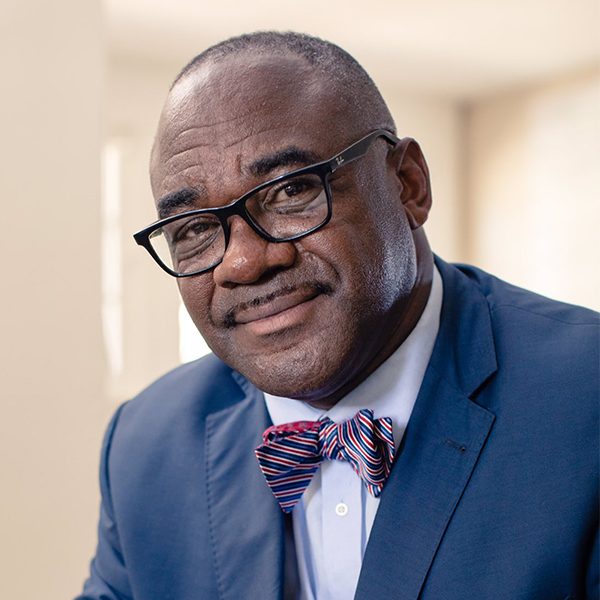 Dr. Clifton Clarke completed his Ph.D. at the University of Birmingham with his dissertation centering on post-missionary Christology among African indigenous churches in Ghana. After teaching theology at the University of Nottingham and pastoring in the UK for many years, Clarke and his family served as missionaries in Ghana, supporting orphanages, planting churches, and building schools over a period of ten years. He taught and trained West African church leaders in Muslim-dominated areas to effectively evangelize across the West African subregion. He has worked in universities in various capacities in the UK, Africa, and the United States. As a theologian and biblical scholar, Dr. Clarke believes theological training is a critical part of ministry preparation and development. As a professor for many years, he has been invited to speak at universities and colleges all over the world. Currently, he serves as the Associate Dean of the William E. Pannell Center for African American Church Studies and the Associate Professor of Black Church Studies and World Christianity as Fuller Theological Seminary in Pasadena California.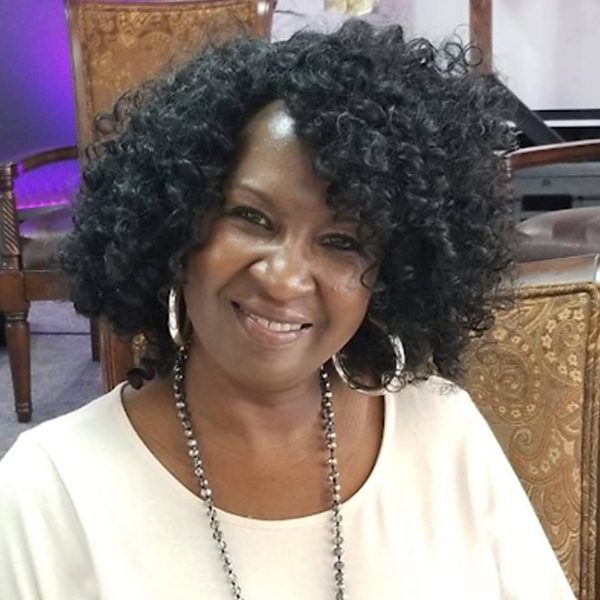 Dr. Marcia Clarke, Ph.D. is an Affiliate Assistant Professor of Practical Theology at Fuller Theological Seminary, Pasadena, California, where she teaches spiritual formation. Born and raised in Nottingham, England she completed her PhD at the University of Birmingham. She holds a Masters Degree in Theology from Fuller Theological Seminary, a Masters of Education from the University of Nottingham (UK) and a Bachelors in Education from Nottingham Trent University (UK). 
Dr. Clarke had the privilege of serving for ten years as a mission partner in Ghana, West Africa. Whilst there, she was involved in ministry, theological education, governmental and nonprofit programs. Alongside her teaching and academic commitments, she is an ordained minister in the Church of God Cleveland Tennessee and serves by appointment on the State Ministerial Development Task Force. She is  the pastor for Christian formation and discipleship at New Beginnings Christian Fellowship in Simi Valley, California.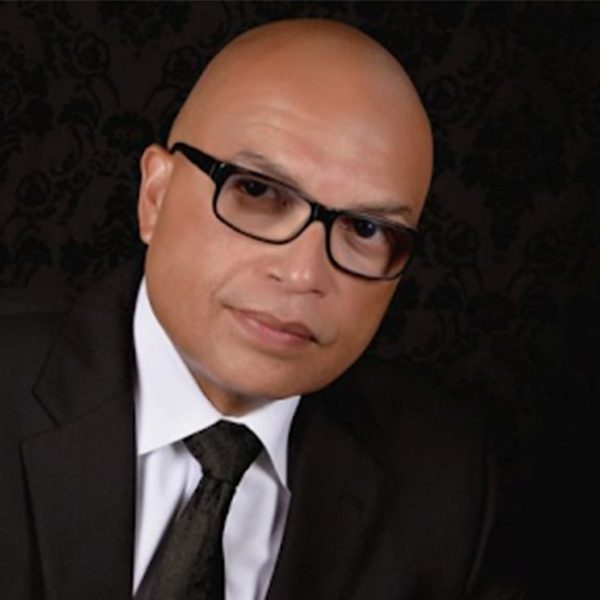 Dr. D. Z. Cofield has traveled across the world sharing God's love and serving people. He earned a Bachelor's Degree at Swarthmore College, a Masters Degree in Theology at the Dallas Theological Seminary and a Doctor of Ministry Degree at Faith Evangelical Seminary in Tacoma, Washington.
He is a former instructor at Dallas Theological Seminary, a former adjunct professor at the College of Biblical Studies-Houston and the former president of The Texas Center for Biblical Studies. Today, he teaches nationally and internationally in the areas of Christian Education, Expository Preaching, Pastoral Ministries, Worship and Leadership Development.
Dr. Cofield currently serves as the Senior Pastor of the historic Good Hope Missionary Baptist Church in Houston, Texas. Since that time, Good Hope has grown from a congregation of approximately 150 members to an active membership of more than 2500 and has planted 3 churches out of the congregation. He is the founder of Hope for Families, Inc., a non-profit committed to rebuilding communities one family at a time through a comprehensive approach to addressing the basic needs of community residents in the areas of fresh food, healthcare, employment, and counseling. Additionally, he founded Hope Educational Services, an organization committed to providing advocacy for children, as well as developing creative and innovative educational strategies for urban communities.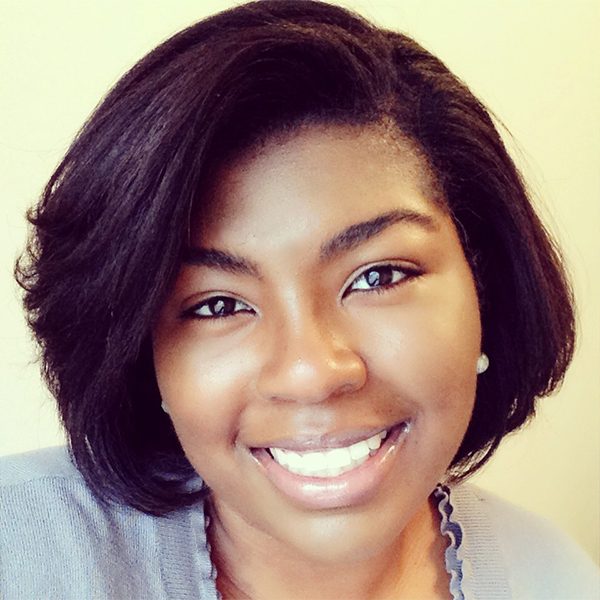 Marisha Copeland is a Houston native that enjoys giving back and empowering her community. Marisha holds a Master of Arts in Community Counseling from the University of Texas at San Antonio. She is a Licensed Professional Counselor Supervisor (LPC-S) for the state of Texas.
As a mental health professional, Marisha prides herself on providing quality, professional, counseling services for her patients. She believes that expertise and mastery of a skill set are essential building blocks for creating a stable foundation for excellent patient care. Marisha understands the importance of possessing effective coping skills and gaining insight into the negative effects that often stem from unresolved issues. She recognizes and respects that every client is an individual with different needs. Therefore, she offers her clients various counseling services and utilizes therapeutic modalities that cater specifically to her client's presenting issue.  Her mission is to provide her clients with the essential tools, awareness, and insight that they need to confidently resolve the issues that they're struggling with.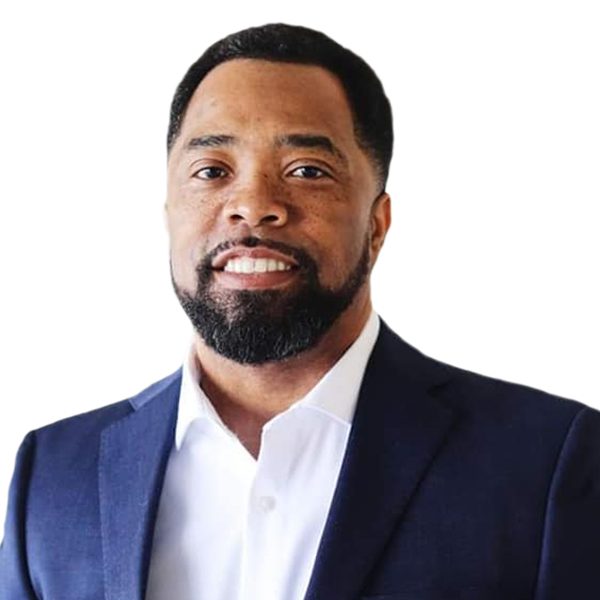 Pastor Marquet V. Curl is the Senior Pastor of the R.O.C.K. Kyle, which is one of the most dynamic and fastest growing Kingdom-minded churches in Central Texas. Pastor Curl has a very enlightening and impactful approach to scripture based upon his years of experience in corporate America and ministry in conjunction with his theological and educational training. Pastor Curl brings a passionate, powerful, yet practical approach to the pulpit in which he is able to reach beyond gender, race, age, or socioeconomic backgrounds for the great commission to be fulfilled. Pastor Curl fully understands the various levels of growth and development necessary to be effective in this dispensation of church history that is currently unfolding since it has a blend of generational differences and social challenges.
Marquet Curl attended the University of Texas and finished his undergraduate studies at Texas State University by earning a Bachelor of Applied Arts and Sciences degree with an emphasis on Business Management. He has also earned a Bachelor of Theology from Kingdom Bible University, a Master of Arts in Organizational Leadership from Regent University and is currently pursuing a Master's in Theology from Kingdom Bible University with plans to begin a doctoral program in the near future. Pastor Curl is a vital pillar in Hays county by being a trailblazer and founder of several community organizations. Pastor Curl established the first chaplain program for the City of Kyle and the Kyle police department where he now serves as the senior chaplain. He has also established the Impact Education Program in the Hays Consolidated school district which is the first of its kind by mentoring and tutoring children in the Title I elementary schools in addition to establishing the Vision in Progress organization at Texas State University for college students to learn and grow in their faith. Pastor Curl also established Allied Service of Kyle (A.S.K.) which is an interfaith group that is focused on collaborating to support the spiritual and natural needs of the greater Kyle community.
Pastor Curl's mission in life is to see lives being saved and transformed by the power of the gospel message all over the world! He fully embraces the fact that he has been called into the Kingdom for such a time as this to make an impact both locally and globally!
Pastor Curl is married to Marcie Curl and they have three beautiful daughters and two adorable granddaughters: Morgan (Caidaya), Nadia, and Jadan (Madelyn).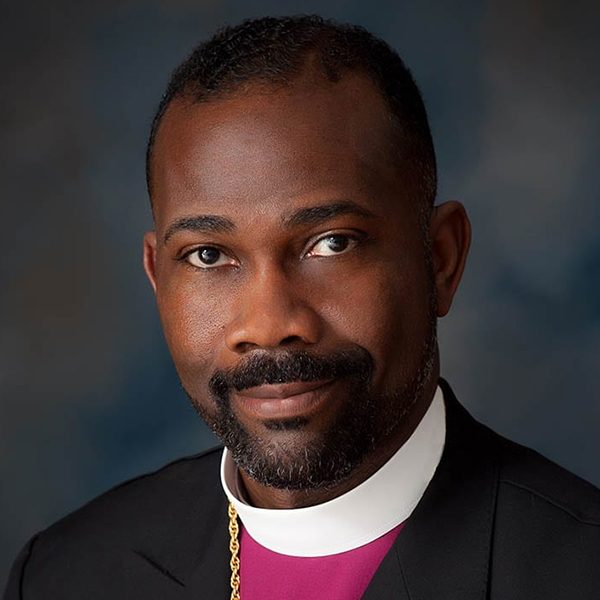 Dr. Geoffrey V. Dudley Sr.
Bishop Geoffrey V. Dudley, Sr. is the Senior Pastor of New Life in Christ Church. He has been leading and preparing to lead all his life. From leading his high school basketball team as co-captain, being voted Outstanding Senior of his graduating class at the University of NC at Greensboro, called to the ministry at age 13 to his 21½ years as an Air Force Officer retiring at the rank of Lieutenant Colonel. He was consecrated a Bishop and planted churches. In addition to his three graduate degrees, he has two earned doctorate degrees which include a D.Min from the Samuel Dewitt Proctor School of Theology (Entrepreneurship/Church Planting) and a Ph.D from Regent University (Organizational Leadership). Dr. Dudley has started several successful businesses and has written four books. He also serves as an adjunct professor of Strategic Leadership at North Central University, Minneapolis, MN.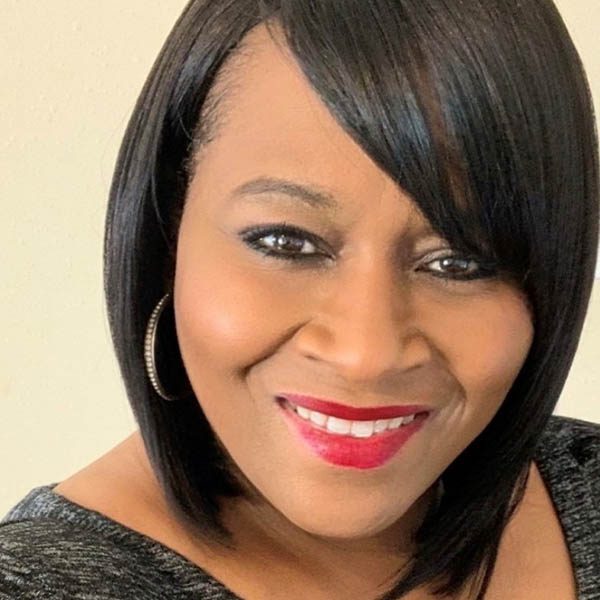 Rev. Edner holds a Bachelor of Arts in Communications and Theatre from Wayne State University, a Master of Science in English from Southern Connecticut State University, and a Master of Arts in Theology from Houston Graduate School of Theology, She will begin the Doctor of Ministry degree at Wesley Theological Seminary, beginning May 2021.Rev. Edner was bi-vocationally employed as a Full-time Instructor of English at Angelina College in Lufkin, Texas for 14 years, and remains an Adjunct Instructor when needed. 
Rev. Edner's civic affiliations include Top Ladies of Distinction, Inc., where she serves as National Chaplain, and served for several years as National Music Director, Area Chaplain receiving the designation of National Top Lady of the Year in 2009. Other organization affiliations include: The National Council of Negro Women, Alpha Kappa Alpha Sorority, Inc., NAACP, and the American Academy of Religion.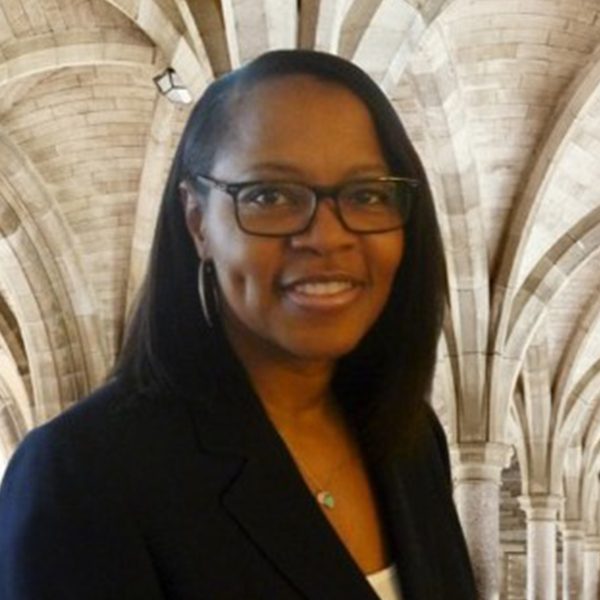 Dr. Doreen Escobar is a scholar and practitioner in leadership development, coaching, and foresight. Her research and teaching interests include leadership, the pedagogy of solidarity within a womanist theological construct, and social foresight. Dr. Escobar's writing explores disruptive leadership from a biblical perspective and examines how this liberating model challenges leaders and followers to identify, confront, and replace marginalized conditions with more desirable options. The courses she teaches are disruptive leadership, coaching for peak performance, and foresight for business and social impact. 
Dr. Escobar has more than fifteen years of experience in providing developmental opportunities within the church and corporate infrastructures. She works with organizational leaders on their learning, development, and growth strategies and has created the blueprint and implementation strategy for several leadership development programs. More importantly, she remains passionate about challenging the status quo and uses her platform to advocate for individuals who have potential but lack opportunity and developmental resources. 
Dr. Escobar currently serves as a minister in the Greater Highway Deliverance Ministries International and is a member of the Highway Church in Paterson, New Jersey. She holds a doctorate in Strategic Leadership degree from the School of Business and Leadership at Regent University, a Master of Arts degree in Religious Education from the New York Theological Seminary, and several professional certifications in leadership development and coaching. 
Dr. Timothy Fuller is a native of Arlington, Texas.  He received a Bachelor of Arts in Communication from the University of Texas, Arlington, TX and a Masters of Divinity with Biblical Languages in 2007.  He received his Ph.D. from Southwestern Baptist Theological Seminary in 2017.
Dr. Fuller is presently an Associate Minister at St. John Missionary Baptist Church in Euless, Texas where he provides pastoral leadership through preaching, teaching, pastoral care and administration.  He also develops Bible study curriculum for their Christian education program, developed a Sunday school program consisting of adult, youth and children classes, and is responsible for training associate ministers in pastoral and preaching duties.He serves as Adjunct Professor at Southern Bible Institute in Dallas, TX, where he is responsible for teaching undergraduate classes in bible interpretation, preaching and teaching, developed a curriculum in accordance with stated learning objectives, works with administrators and other staff members on staff development projects, and serves as research chair for staff development committee.
Dr. Trevor Grizzle  was born in Jamaica on December 25, 1947. He converted to Christianity in 1964 in England. He was ordained in 1968 and was a missionary in Ghana. He earned his B.A. at Lee University in 1975, his M.Div. at Southwestern Baptist Theological Seminary in 1978, and his Ph.D. at Southwestern Baptist Theological Seminary in 1984. Dr. Grizzle assumed the position of New Testament and Greek in the Graduate School of Theology and Missions at Oral Roberts University in 1982.  Along with teaching at Oral Roberts University, he has served as Associate Pastor of Care Fellowship Church of God in Tulsa for six years, but presently (in addition to teaching full-time) pastors Hope International Ministries, which he founded in March 2002.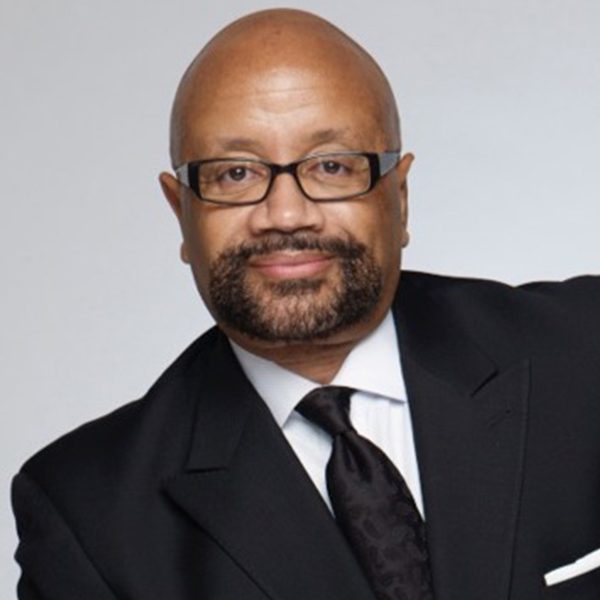 Dr. Donald Hilliard Jr. earned a Bachelor of Arts degree from Eastern College (now Eastern University), St. David's, Pennsylvania, a Master of Divinity degree from Princeton Theological Seminary, Princeton, NJ, and an earned Doctor of Ministry degree from United Theological Seminary, Dayton, Ohio, as a Dr. Samuel D. Proctor Fellow. 
In 1983, as Hilliard became senior pastor of Second Baptist Church, the church membership was 125. Under his leadership, the church experienced unprecedented growth and soon became too large for its Broad Street location. While a more spacious residence was being sought (in 1990 to 1992), members worshipped in the auditorium of the McGinnis School. In April 1992, Cathedral International moved into its present location, the renovated, 1,500-seat Majestic Theater on Madison Avenue.
Dr. Hilliard is the presiding prelate of the Covenant Ecumenical Fellowship & Cathedral Assemblies, Inc. He is a bishop in the Joint College of Bishops,which serves as a development center for Episcopacy in the African American culture. The College of Joint Bishops offers an adjutant school, a Helpmeet and Episcopal companions forum; Episcopal Installation Services to Reformations, a Scholarship Program; and International College events reconnecting the American Episcopacy with the global church.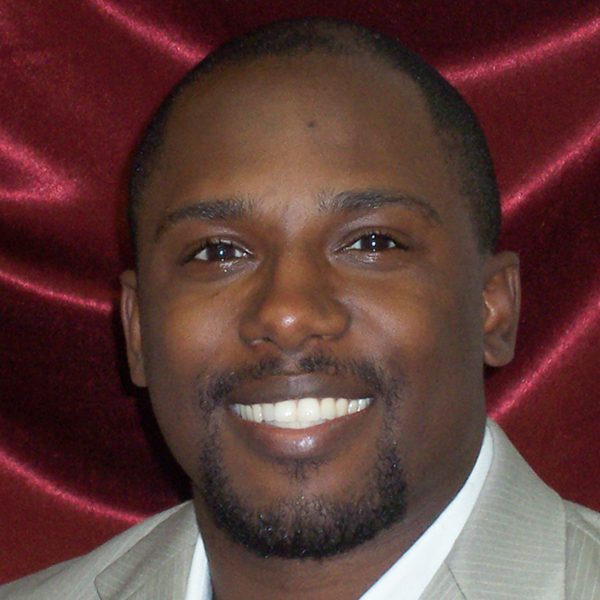 Samuel Johnson earned a Bachelor of Business Administration in Accounting and Finance from Hardin-Simmons University, a Certificate of Theological Studies from the Kingdom School of Ministry, a Master of Divinity from Regent University, and has studied Apologetics at Biola University. He also graduated from the prestigious Freeman School of Business at Tulane University with a Master of Business Administration and Master of Finance.  He has received licenses and certifications in accounting, value investing, and private equity. Evangelist Johnson is the CEO and founder of Oikos Financial, which is an accounting, tax, and financial firm that specializes in helping ministries and clergy in the area of stewardship, financial management, and entrepreneurship. With a passion to see the gospel of the Kingdom preached on every inhabitable continent, Evangelist Johnson is relentless in his pursuit to overturn the works of the enemy and preach the liberation that comes through a relationship with the King. It is his goal to equip Kingdom citizens, leadership, and churches for the work of ministry so they will have the ability to impact their homes, communities, nations, and the world.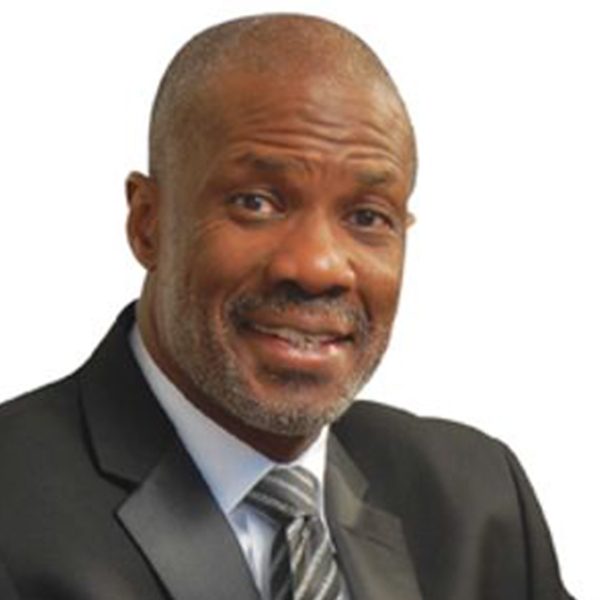 Bishop Noel Jones was born in Spanish Town, Jamaica on January 31, 1950. One of seven children born to Bishop Robert (who was a politician and Apostolic clergyman) and Marjorie Jones. He was raised alongside a diverse array of siblings (one of whom is the actress and singer Grace Jones). His parents took him and his two siblings at the time, Chris and Grace, and relocated to Syracuse, New York in 1965. Jones received the call to ministry at the age of 19. He attended St. Jago High School and went on to attain a Bachelor of Science in Theology degree from Aenon Bible College. He would later receive an honorary doctoral degree from the International Circle of Faith College (Now, Life College and Seminary). At the age of 26, he accepted his first pastorate at Bethel Temple of Longview in Longview, Texas.
In June 1994, Jones was chosen to succeed Bishop Robert W. McMurray as pastor to approximately 1,000 members of the Greater Bethany Community Church, located at 84th & Hoover Street in South Los Angeles, California. During his tenure, the membership of the church has increased so significantly that, in 2003, a new building was acquired in Gardena, California. The new sanctuary, now known as "The City of Refuge", accommodates a growing membership of 20,000. The church has a choir known as the City of Refuge Sanctuary Choir. Their 2007 debut album, Welcome to the City, charted on the Billboard 200 chart and made number one on the Billboard Top Gospel Albums chart.
Dr. Eric Mason is the founder and pastor of Epiphany Fellowship in Philadelphia, PA. He and his wife, Yvette, have four children. After more than two decades of gospel ministry, Dr. Mason has become known for his passion to see the glory of Jesus Christ robustly and relevantly engaged in broken cities with the comprehensive gospel. He helps coach and train families to plant churches locally, nationally, and internationally. He is the founder and president of Thriving, an urban resource organization committed to developing leaders for ministry in the urban context, and is the author of four books; Manhood Restored, Beat God to the Punch, Unleashed and Woke Church. He is the recipient of multiple earned degrees, including a BS in Psychology from Bowie State University, a Master of Theology from Dallas Theological Seminary, and a Doctoral degree from Gordon-Conwell Theological Seminary.  Dr. Mason has served as an adjunct professor at the College of Biblical Studies in Houston, TX, and Biblical Theological Seminary located just outside of Philadelphia, PA.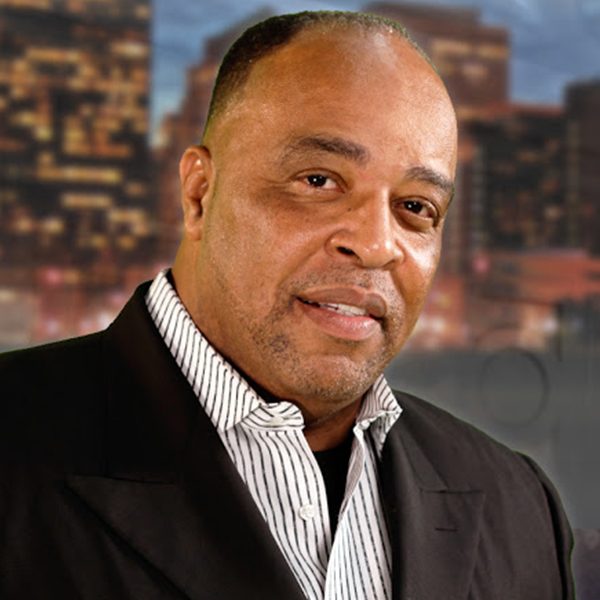 Dr. Vaughn McLaughlin attended the University of Tampa on an athletic scholarship, and later transferred to the University of Tennessee on a full athletic scholarship to play basketball, majoring in psychology. He holds a Master and Doctorate Degree in Theology from North Florida Theological Seminary and Jacksonville Baptist Theological. In 2017, he graduated with a graduate degree in Philosophy and Leadership from Gordon Conwell Theological Seminary, Summa Cum Laude. He is the visionary and founding pastor for The Potter's House Christian Fellowship, Co-Chancellor of The Potter's House Christian Academy, and CEO of Kingdom Plaza Mall. Starting with only about 40 members, today The Potter's House is home to well over 4,000 members. In 1988, he founded The Potter's House Christian Fellowship. Today, Dr. McLaughlin, through Covenant Fellowship International, is now a covering for over 100 ministries and pastors around the globe. Churches have been birthed from the Caribbean to India. The vision that the Lord gave to him was one of a holistic ministry to reach into the community and meet the needs of the total man – physically, emotionally, and spiritually.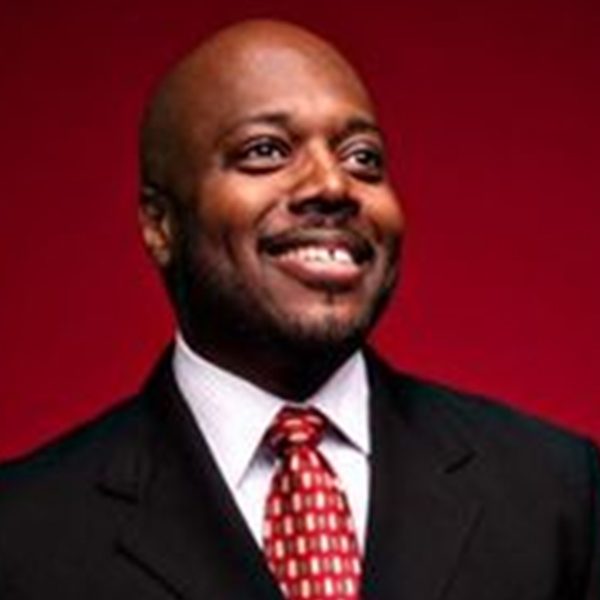 Dr. Charles Moody Jr. is academically well versed. After earning a Bachelor of Arts in Psychology with a minor in Sociology from the University of Texas at Austin, he completed a Master of Arts in Developmental Education from Texas State University. He then completed his Doctorate of Strategic Leadership from Regent University in 2012. Dr. Moody's work in ministry has been all-inclusive: from counseling and administration, curricula and training course design to teaching pedagogy classes at seminars throughout the country. Moreover, he excels in the area of relationship seminars, both for married couples as well as singles. Dr. Moody has also served the community in the academic sector as an adjunct professor at Austin Community College and in the non-profit sector as director of Americorp Austin. Additionally, Dr. Moody has, for several years, served as lead chaplain for the Austin Police Department in East Austin. After serving as an Elder and the Leadership Development Director under the tutelage of Dr. Dana Carson, Dr. Moody assumed pastoral responsibility of the outstanding and distinctive ministry that is The R.O.C.K. ATX. Under his leadership, The R.O.C.K. ATX is a growing ministry that has touched the lives of many.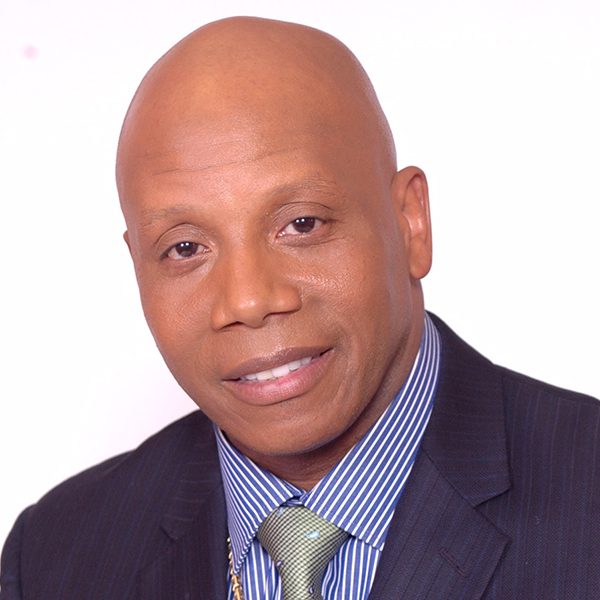 Dr. Liston Page II uses his candid, straightforward delivery of the Word of God to inspire others to strive for God's best in their lives. His passion is breaking down the Bible into practical applications that show people how the Word can transform them. For over 35 years, he has preached across the United States and internationally at churches and conferences in Africa, Europe, Asia, Australia, and the Caribbean. For the past 19 years, he has served as Senior Pastor of The Highway Church in Paterson, New Jersey. Bishop Page earned both his Doctor of Ministry and Master of Sacred Theology degrees at Drew University. He also holds a Master of Divinity, a Master of Theological Studies, and a Bachelor of Theology degree. Bishop Page serves as First Vice-Presiding Bishop of Greater Highway Deliverance Ministries, Inc., and he also serves as a covering for 30 pastors. He is the author of the transformative book, How to Survive Your Storm, and the upcoming book, Distractions from Your Destiny, and has made appearances on Daystar Network, The Word Network, and Trinity Broadcasting Network.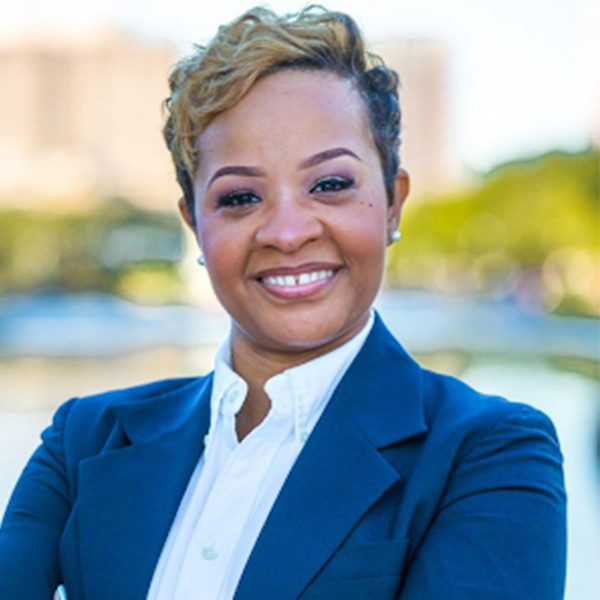 Dr. Shannon Parish is the Principal Consultant at Choice Consulting International, Incorporated (CCI). CCI is a consulting firm with over 18 years of experience, which includes educational administration and corporate leader development. CCI is committed to transforming good organizations to great ones, by training and developing global leaders to perform with agility and proficiency.
Academically, Dr. Parish is well versed. After earning a Bachelors of Arts in Psychology with a Minor in Criminal Justice from Prairie View A&M University, she completed a Master of Arts in Educational Administration from Prairie View A&M University as well. She completed her Doctorate of Strategic Leadership with a focus in Foresight and Global Consulting from Regent University in 2017. Dr. Parish provides organizations with cultural analysis, strategic-planning, performance, project and change management, human capital refinement, succession planning, foresight and more. CCI is committed to aligning solutions to meet the needs of their clients, partnering with them every step of the way. Dr. Parish believes solutions are not a matter of chance, but an element of choice.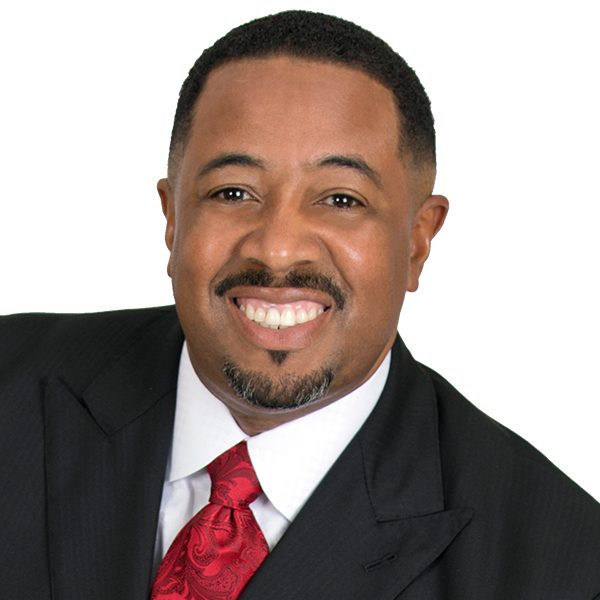 Dr. Charles E. Perry holds a Bachelor of Ministry Degree and a Master's Degree in Christian Leadership from Union Bible Theological Seminary and Doctorate of Ministry Degree from Christian Bible Institute and Seminary. He is also a Board Certified Christian Counselor.
In March 2015, Dr. Perry became a covenant spiritual son of Bishop Steve Houpe, Founder and Senior Pastor of Harvest Church International Outreach in Kansas City, Missouri. Bishop Steve Houpe and Dr. Donna Leah Houpe serves as spiritual parents of the Apostle, Lady Perry and the Word of Restoration family.
In May 2019, Dr. Perry enrolled in Kingdom Bible Institute to study the School of the Apostles. Upon successful completion of all required studies, on Sunday, September 22, 2019, in a sacred Affirmation Service led by Apostle Dr. Dana Carson of The R.O.C.K. Church International, Dr. Perry was publicly affirmed as an Apostle to the Body of Christ. He continues to operate in his Apostolic calling, not only as founding Pastor and Visionary of Word of Restoration, but also through TACC (The Apostle's Covering and Connection), where he provides training, mentorship, and covering for those Five-Fold Kingdom Leaders who are called and desire a spiritual connection to him.
As a doctrinal teacher of the Word of God, Apostle Perry has the God-given ability to illuminate and interpret the Scriptures for application and relevance of everyday living. Though Apostle Perry has experienced his share of shame, he stands on the Word found in Isaiah 61:7, and his life epitomizes the statement: "When Your Life is Restored, You Shall Have Double".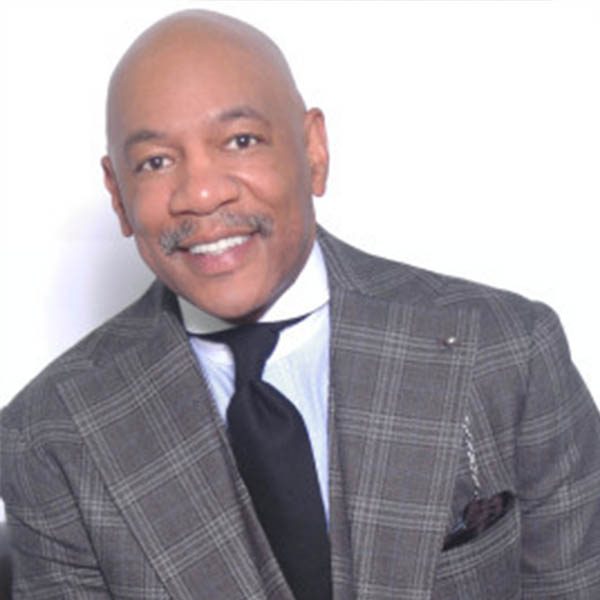 Bishop George Searight is an anointed preacher, teacher, psalmist, and serves as the Founder and Senior Pastor of the Abundant Life Family Worship Church in New Brunswick, New Jersey. 
Bishop received his training from the Bethel Bible Institute and in August 2004, Bishop Searight received an Honorary Doctorate Degree of Divinity from St. Thomas Christian College.
Bishop Searight is a renowned speaker on Praise and Worship and has traveled the country and abroad evangelizing and facilitating conferences, seminars and crusades. Under George C. Searight Ministries, Bishop Searight hosts a Praise & Worship Conference, where hundreds gather for an awesome praise & worship experience. Bishop George C. Searight authored his first book entitled "The Dwelling Place" in 2007.
Bishop Searight has produced and released three praise and worship CD's: "Amazing Grace", "Designed for Praise" and "Make His Presence Known". He has been privileged to carry the anointing of praise and worship nationally and internationally, including major platforms, such as Trinity Broadcasting Network (TBN).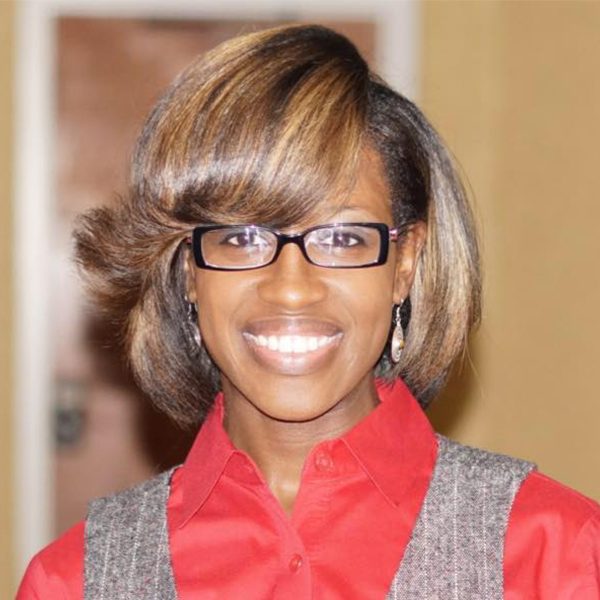 Minister April Smith was born in the booming metropolis of Fort Worth, TX. She attended the University of Texas at Austin, graduating with a Bachelor degree in Social Work in 2004. Minister Smith has also received a degree in the Fundamentals of Biblical Theology from the Kingdom School of Ministry in 2014.
Minister Smith was licensed as a minister by the Reflections of Christ's Kingdom World Outreach International, also known as The R.O.C.K., in 2009, where she currently serves as the head minister. The R.O.C.K. was founded by her Apostle and Senior Pastor, Dr. Dana Carson.
Minister Smith has worked as a full-time staff person for The R.O.C.K. since June 2004, and serves on the DCKM Marketing team in the areas of broadcasting, graphic design, and book editing. Since the age of 19, she has traveled to multiple countries in Africa, Asia, and Europe, spreading the gospel of the Kingdom and helping to transform lives. Her ministry aspirations include becoming a full-time evangelist, wherein she will continue to travel and preach the gospel of the Kingdom through the world.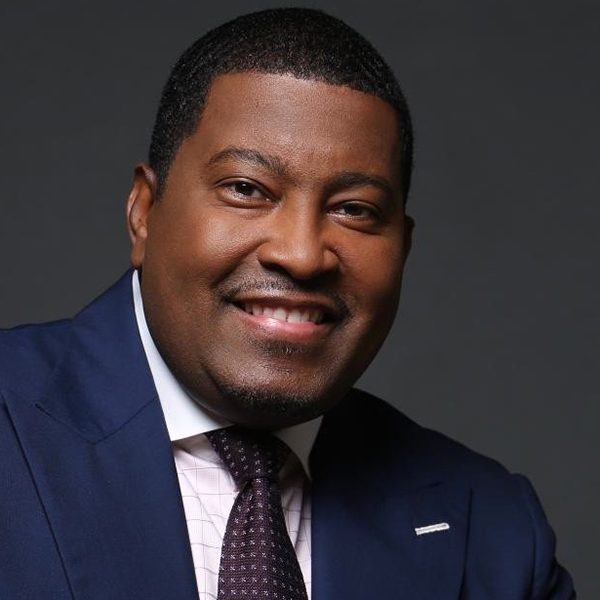 Dr. E. Dewey Smith is the Senior Pastor/Teacher of The House of Hope Atlanta and The House of Hope Macon – one church in two locations – with a membership roll of more than 10,000. A proud native of Macon, GA, he has been a minister of the gospel for 30 years. He commenced his preaching ministry at age 17 and his pastoral ministry at 19. God has highly favored Dr. Smith by allowing explosive growth and outreach to accompany his ministry. Smith is a learned man. He received a Bachelor of Arts degree from Morehouse College in Atlanta, GA; graduated Magna Cum Laude with a Master of Science degree from Amridge University in Montgomery, AL; and earned his Doctor of Ministry degree from the United Theological Seminary in Dayton, OH. Additionally, he was inducted into the Dr. Martin Luther King, Jr. Board of Preachers at Morehouse College as a "Distinguished Preacher." Dr. Smith has served on the Board of Directors for the Morehouse School of Religion as well as the United Theological Seminary and Bible College in Monroe, LA.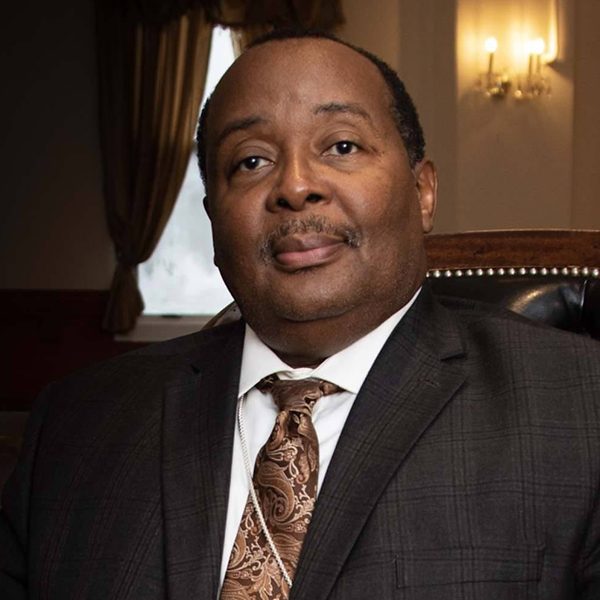 Dr. Alan P. Walker was born in Brooklyn and raised in Georgia.
The oldest of three, Dr. Walker was the first in his family to give his life to Jesus Christ at the age of 28. It wasn't too long after this life- changing decision that he not only found himself in service to the US Navy in 1979, but most importantly, in the army of the Lord where He has given His life as an offering over the past 25 years.
Having studied to show himself approved, faithfully teaching God's word for the edification of the saints within the local body, Dr. Walker was ordained an Elder at the National Holy Convocation of Greater Highway Deliverance Ministries per the choosing and confirmation of  Bishop Liston  Page II (Senior Pastor) in 2008. During his time as First Assistant and Elder, he was elevated to the office of Overseer by the Presiding Prelate of Greater Highway Deliverance Ministries, Inc., for the NJ Jurisdiction. And, in response to his acceptance of a call beyond the preaching ministry – the call into pastoral ministry, Dr. Walker accepted appointment to Executive Pastor in 2010.
In humble service to his home, Highway Church in Paterson, NJ, Dr. Walker coaches ministry leaders, oversees bible study curriculum, and is central to program planning and building communities of disciples under the leadership of Bishop Liston Page, Jr.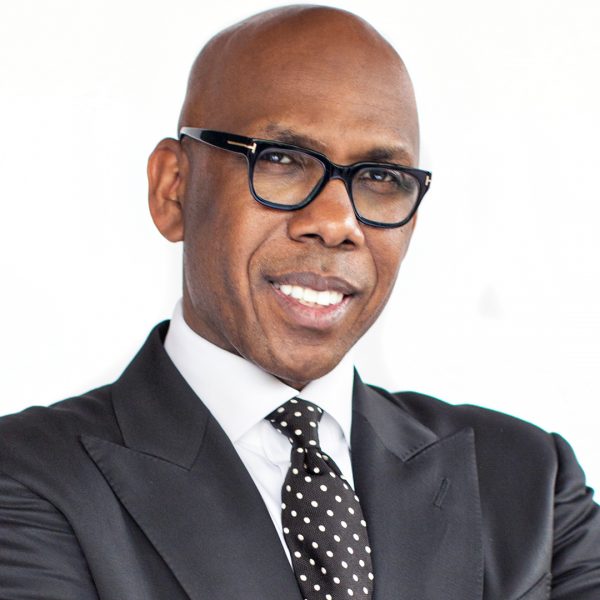 Dr. Joseph Walker III received a Bachelor of Arts degree from Southern University in Baton Rouge, Louisiana; a Master of Divinity degree from Vanderbilt University and a Doctor of Ministry degree from Princeton Theological Seminary. He holds two honorary Doctorates from Meharry Medical College and Southern University, respectively. He currently serves on the Board of Directors for Meharry Medical College and Citizens Savings Bank; in October 2016, he was appointed by TN Governor Bill Haslem to serve as Chairman of the Board of Trustees for the Tennessee State University. He is also a member of the Omega Psi Phi Fraternity and the Kappa Kappa Psi Band Fraternity.
Bishop Walker currently serves as the International Presiding Bishop in the Full Gospel Baptist Church Fellowship, International. In July 2013, he was chosen to succeed the founding International Presiding Bishop Paul S. Morton, Sr. In 1992, at the age of 24, Bishop Walker began his pastorate at Mt. Zion with 175 members. Presently, the ministry has grown to over 30,000 and continues to grow at a phenomenal rate of over 2,000 souls per year. Under his leadership, Mt. Zion has expanded beyond its original location on historic Jefferson Street to eight weekly services in three physical locations and also includes a worldwide virtual church location www.mtzionanywhere.tv which ministers to millions around the world, as well as a weekly broadcast on BET that reaches over 25 million viewers worldwide.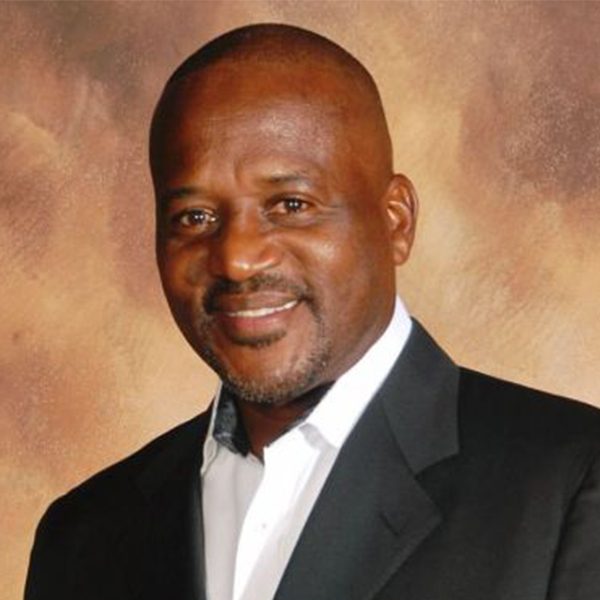 Anthony W. Wilcots, a native of Houston, Texas, is without a doubt one of the most gifted and dynamic young preachers/teachers in America today. Hehas a Bachelor of Arts degree from Texas Southern University (Houston, TX), Master of Divinity degree from the School of Theology, Oral Roberts University (Tulsa, OK) and a Master of Sacred Theology degree from Yale University School of Divinity  (New Haven, CT). He is currently pursuing a Ph.D. in Social Ethics at Drew University (Madison, N.J.). Pastor Wilcots is the heir to a great legacy of preaching and ministry through his father, Apostle E. W. Wilcots. His father has developed a national ministry of evangelism and church planting and has served as pastor of Bible Days Revival Church in Houston for over 45 years, before his return. Pastor Wilcots served as Pastor of Bible Days Revival Church of Galveston, Texas, prior to his matriculation to Oral Roberts University. His evangelistic ministry has carried him to college campuses, churches and tent crusades across America, and many foreign countries. Pastor Anthony Wilcots, Sr., served as Pastor of The Liberty Baptist Church in Elizabeth, NJ, for more than 12 years. He is currently serving as senior Pastor of the Bible Days Revival Church, "The Church of City", in Houston, Texas.  Pastor Wilcots brings a new vision to Bible Days, and plans to take the church to greater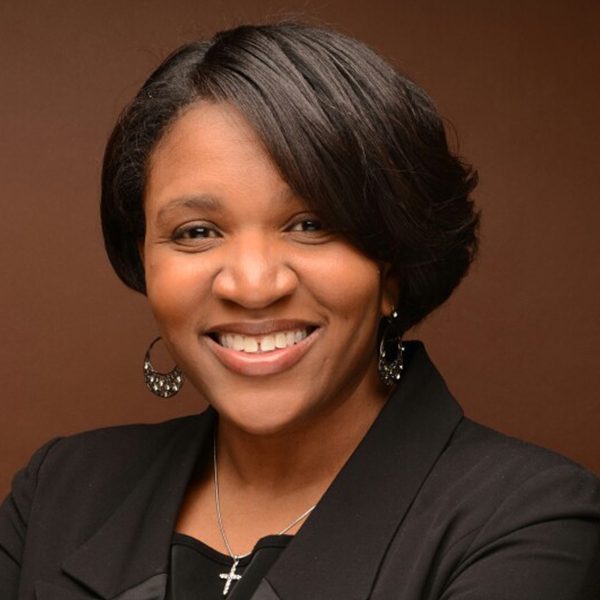 Wife, mother and servant in the Lord's church, Pastor Diedre Williams is deeply passionate about the things of God.  Her heart's desire and life's work is to "labor in the fields" in answer to Christ's mandate to "make disciples of all nations."  Planted under the spiritual leadership and covering of the 21st century Kingdom Voice – Dr. Dana Carson, The R.O.C.K. Chicago is a Bible-centered, Spirit-filled, Community-building, Kingdom-minded Core 40 ministry with an uncompromising focus on sound doctrine, evangelism and discipleship.  Apostle Carson has provided true apostolic insight, oversight, and foresight to Pastor Diedre's personal ministry, exemplifying what it means to be relentless, intentional, and measurably productive in service unto the Lord and in advancing the Kingdom of God in the earth.  With the strength of the R.O.C.K. WOI organization at its foundation, The R.O.C.K. Chicago remains poised to make a revolutionary Kingdom impact in their region.  Pastor Diedre is the devoted wife of Elder Charles Williams, and mother to five wonderful children:  Stephen, Shelbi, Nicole, Nia, and Charla.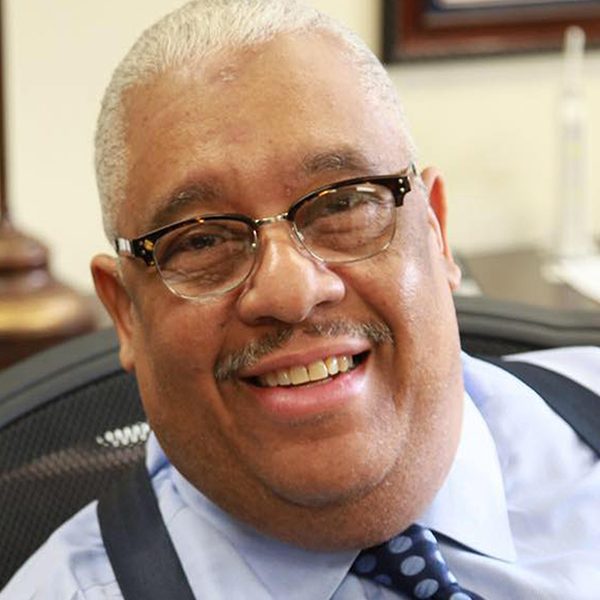 Dr. Michael P. Williams is a native of St. Louis, Missouri and a third generation Baptist pastor. He holds the Bachelor of Arts degree from Westminster College (Fulton, Missouri), the Master of Divinity degree from Yale University (New Haven, Connecticut), and the Doctor of Ministry degree from Southern Methodist University (Dallas, Texas). He is also the recipient of two honorary degrees. For forty (40) years, Dr. Williams served as the Senior Pastor for two congregations: East End Baptist Tabernacle (Bridgeport, Connecticut) and Antioch Missionary Baptist Church (Houston, Texas). For thirty (30) years the Founding Pastor of JOY Tabernacle (Houston, Texas). In 2011, with the relocation and purchase of a new 40,000 square foot facility, JOY Tabernacle was rebranded to "The Genesis Church." The tagline for this new ministry initiative is " A Place For New Beginnings!" Dr. Williams has a national reputation as an exemplary and effective community leader, teacher, and thinker. He is a powerful preacher and dynamic motivational speaker, much in demand in pulpits, on college campuses, and at conventions across the nation. The Houston Chronicle said this regarding Dr. Williams' preaching ability; "Williams combines a polished Ivy League knowledge of the Bible with an earthy, passionate preaching style."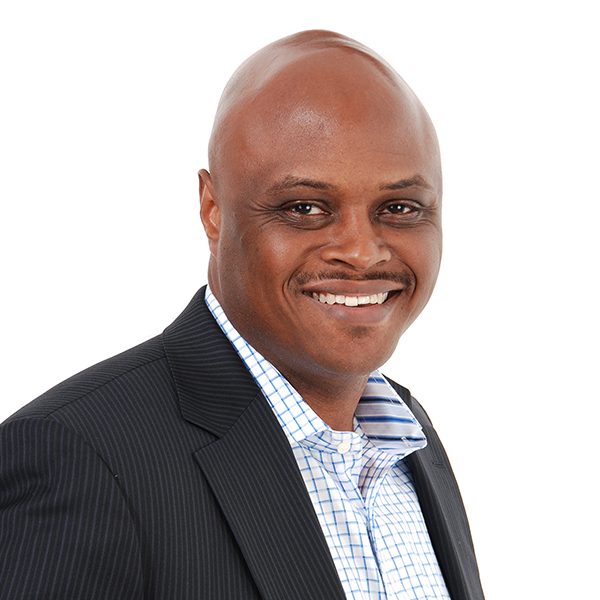 Pastor Rob Williams is consumed with his call of proclaiming, explaining and demonstrating the gospel of the Kingdom to people around the world. Shortly after he was trained at the University of Pittsburgh and built a successful career as an electrical engineer, God called Rob to a new passion: preaching and teaching the gospel of the Kingdom to people near and abroad, empowering them to fulfill the Great Commission and change their communities.
For over 20 years of public ministry, Pastor has been Obedient to this call. First by proclaiming the gospel locally: in churches, correctional facilities, college campuses, and corporate conference rooms; thereby, personally leading several hundred into faith in our Lord Jesus Christ. Secondly by proclaiming Internationally. Thus, He has traveled the world with the Gospel, including France, South Africa, Liberia, Cameroon, and Kenya and through his recently launched Android App, The Evangelism Coach, his preaching continues to touch lives globally. 
Williams' ministry is not only for the layman he is also a resource for leaders. As such, he currently assists emerging five-fold leaders with their theological formation and serves as a course developer at the Kingdom Bible University, an online University founded by his ministry father and mentor Apostle Dana Carson.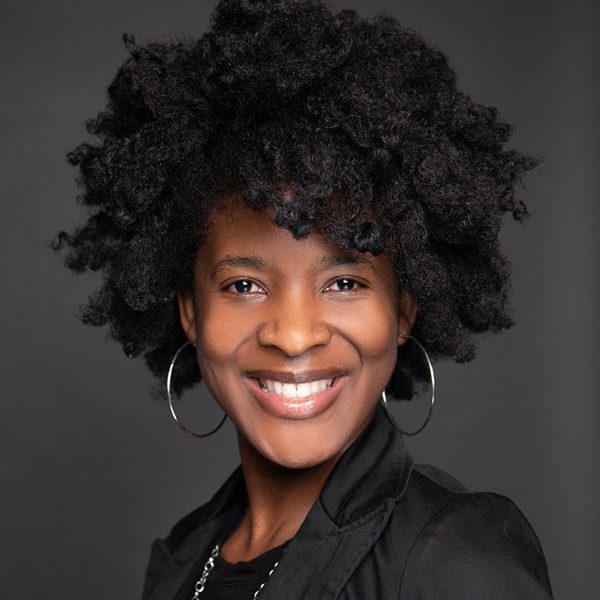 Dr. Shannon Williams is the founder and Chief Executive Nerd of geniuscribes.com (nerds with pens), and its affiliates gradscribes.com (nerds with pens + Ph.D.s) and gospelscribes.com (nerds with pens + Bibles), a professional ghostwriting and publishing agency serving intellectual authors and advanced academics. Combining her doctoral training from The University of Texas at Austin in entrepreneurship and business incubation with nearly two decades of successful startup formation, she is a researcher-practitioner who teaches from both theory and experience. Her research expertise focuses upon the incubation of micro-enterprises in underserved communities and transforming these emerging markets through the wealth-creating activity of business enterprise.
In 2015, Dr. Williams became an Adjunct Professor at Clark Atlanta University in the historic Atlanta University Center. There, she instructed students in Entrepreneurship and Criminal Justice, coaching them on how to create sustainable start-up enterprises driven by a social mission.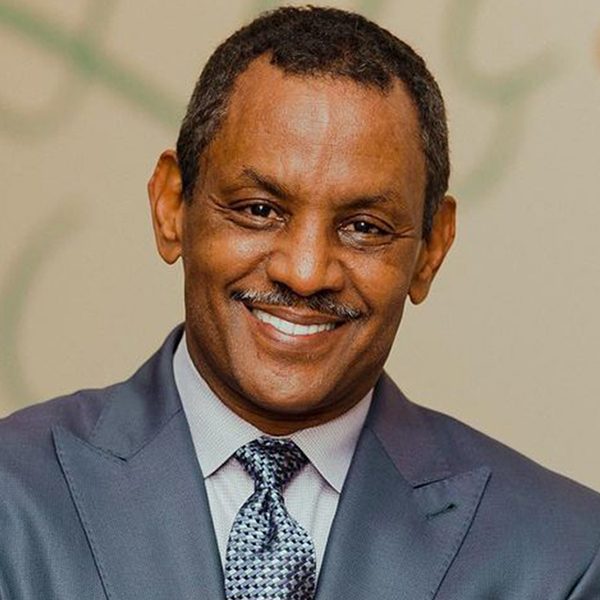 Dr. Remus Wright received his Doctorate of Divinity degree from Martin University in Indianapolis, IN in May 2015, his Master of Divinity degree in Biblical Languages from Southwestern Baptist Theological Seminary, and his Bachelor of Arts degree in Religious Studies and Business Marketing from Martin Center University in Indianapolis, Indiana. Dr. Wright pastors the Fountain of Praise church in Houston Texas. Beginning with 150 members in 1991, membership at The Fountain of Praise now exceeds 24,700. In two capacity-filled services each Sunday, Dr. Wright and his anointed leadership team ministers to the needs of the community. With over 100 active ministries, The Fountain of Praise is making a difference in the lives of its parishioners and the community. He is an active participant in the Harvard University Summer Leadership Institute Program for Economic Development through which he has been certified as a developer of faith-based community development programs.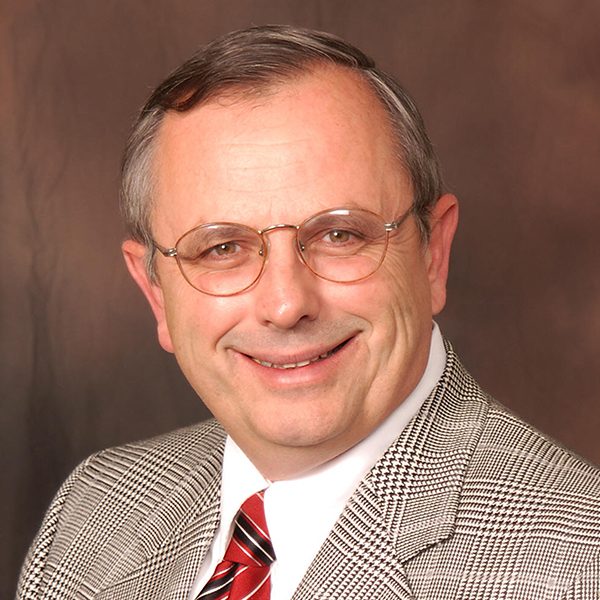 Dr. Bradford Humes Young, also known as Brad Young, is a professor of Biblical Literature in Judeo Christian Studies at the Graduate Department of Oral Roberts University (ORU). He is also founder and president of the Gospel Research Foundation, Inc. After receiving his B.A. from ORU, Young departed Tulsa for Israel. At the Hebrew University of Jerusalem, he pursued graduate studies in early Christianity and ancient Judaism. During that time, he lectured at the American Institute of Holy Land Studies, served as Research Assistant to Prof. David Flusser, and earned two degrees – an M.A. and Ph.D. from the Hebrew University. He is one of the founding scholars of the Jerusalem School of Synoptic Studies, working closely on Gospel research with Flusser and Dr. Robert L. Lindsey. He has contributed to scholarly journals and has spoken at many academic, church, interfaith, and civic gatherings.
Dr. Cynthia James has served over 2,000 congregations nationally and internationally, providing applied theological training and support in leadership development and congregational health.  She has served as a national & international speaker in Finland, Estonia, several cities in South Africa, Istanbul, as well as numerous locations in the Caribbean and Virgin Islands.
She has been instrumental in the planting of churches and providing pastoral care to pastors throughout the Western Region of the U.S, including HI and Guam, as well as serving missionaries in 94 countries.
Dr. James has held full-time and adjunct faculty positions at Rutgers University, The University of Pittsburgh, California State University East Bay, Simpson College, and Allegheny Community College.
Additionally, she has been the recipient of numerous awards, which include: Woman of the Year (UMC, Pgh. PA.), National Science Fellowship, Danforth Scholar, Educational Testing Service Intern, and the coveted United States President's Volunteer Action Award.
Among her favored recognitions are a former board member for the Family Research Council,  Earl Lecturer for the Graduate Theological Union, Guest  Graduate Lecturer for Princeton University Seminary, and papers presented at Boston University and the University of Maryland. Dr. James was highly honored to receive recognition as an Honorary Member of the United States Army 3rd Brigade, 91st Division (Training Support). She also treasures repeated opportunities to have served as preacher and lecturer at the Hampton Ministers Conference and expert consultant for several educational and faith-based television and movie productions.  
Dr. James is currently tenured as Associate Pastor/ Director of Education at The Potter's House in Dallas, Tx. (7 years) She also serves as the Advisor of Academic Affairs at Jakes Divinity School.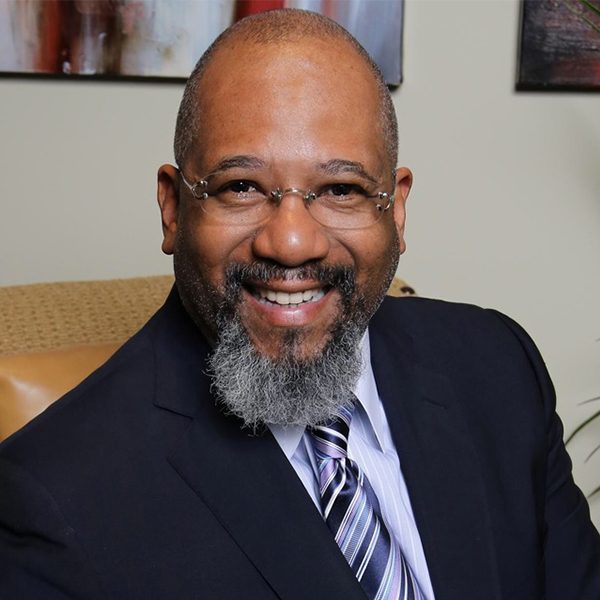 Dr. Ralph Douglas West serves as founder and senior pastor of The Church Without Walls (Brookhollow Baptist Church, Houston, Texas). He first preached as a sixteen year old in his native Houston. The church began with 32 members and now embraces 24,000+ families meeting in three locations and conducting six services each Sunday. Dr. West is affectionately known as PAS.
Dr. West completed degrees at Bishop College, Southwestern Baptist Theological Seminary and Beeson Divinity School, where he received the Doctor of Ministry Degree. He serves as Adjunct Professor of Preaching at the George W. Truett Theological Seminary of Baylor University. He has an abiding commitment to the church and the academy, relating with equal ease to both venues and using his influence to mentor ministers in both locations. He speaks perennially at colleges, universities and seminaries across America as well as at Regent's Park College, Oxford University.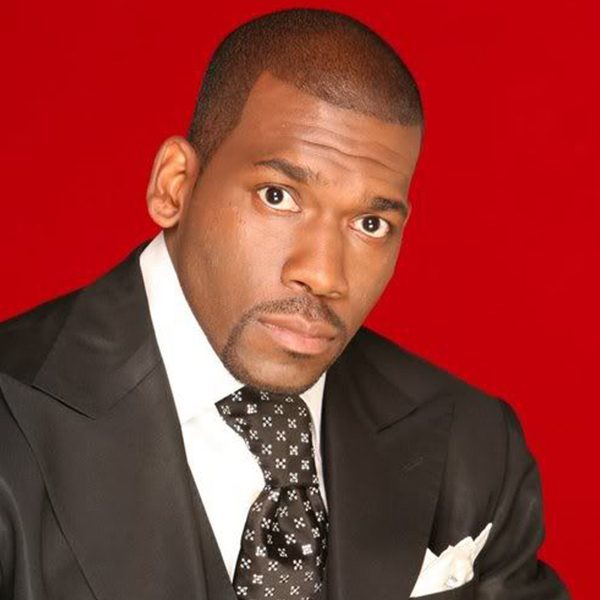 Dr. Jamal Harrison Bryant received a bachelor's degree in Political Science and International Studies, from Morehouse College in Atlanta, Georgia, and earned a Master of Divinity degree from Duke University in Durham, North Carolina. He is also the recipient of a PhD in ministry from the Graduate Theological Foundation and another one in theology from the University of Oxford.
Radical, Revolutionary, Innovative, Anointed, and Cutting Edge are some of the words often used to describe Dr. Jamal-Harrison Bryant. This ministry has inspired thousands of believers around the nation. Stepping out on faith and the support of 43 people who believed that God was going to do the unexpected, Dr. Bryant founded The Empowerment Temple. The first service was held on Easter Sunday, April 22, 2000, in a Baltimore City banquet hall. In just seven short years, God has directed the paths of over 10,000 members to Empowerment Temple, the fastest growing church in the A.M.E. denomination.
Prior to his role as pastor, Dr. Bryant served as the director of the NAACP's youth and college division. A dynamic motivational speaker, he was responsible for over 650 youth councils and college chapters, representing over 68,000 young people in the United States, Germany, and Japan. Today, his ecumenical messages have been heard on the far shores of South Africa, Belgium, England, and India. His contributions have been highlighted in numerous publications, including Ebony Magazine, Hope Today Magazine, Gospel Today Magazine, Emerge, Sister To Sister, USA Today, and The Source. In addition to his many prestigious highlights, Dr. Bryant has appeared on BET's Meet the Faith, CNN, C-Span, and Politically Incorrect.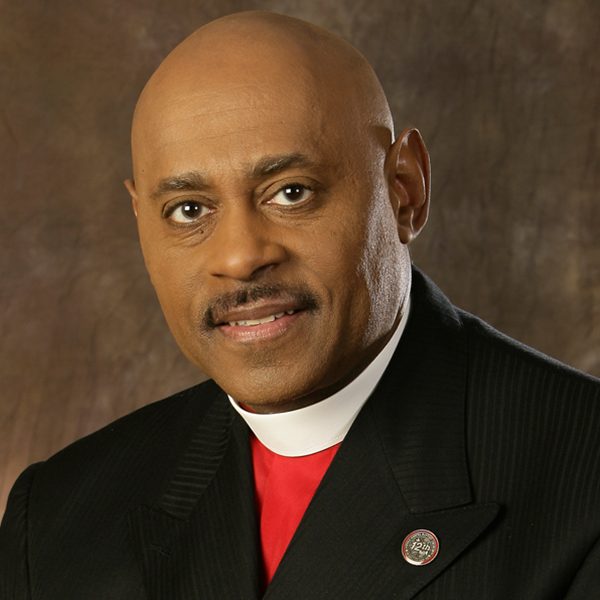 Full Gospel Founder Bishop Paul S. Morton, Sr. was born in Windsor Ontario, Canada but was destined to move to the United States. God had a special calling on his life that extended far beyond the Canadian borders. In 1972, he moved to New Orleans, Louisiana. Not long after, he became the Senior Pastor of the Greater Saint Stephen Missionary Baptist Church. He served faithfully there for thirty-three years. Under his leadership, it became a "Full Gospel" Baptist Church, expanding to three areas of the city, maximizing at seven services per Sunday. However, after the devastating storm, Katrina, God re-positioned him. At God's command, he passed the mantle to his wife, Debra B. Morton, who now serves as Senior Pastor of the mother church in New Orleans.
Bishop Morton now serves as Senior Pastor of the "baby" church, G.S.S. Changing A Generation, in Atlanta, Georgia which was birthed out of the mother church. Bishop Paul S. Morton and Pastor Debra Morton now serve as each other's Co-Pastor. Now "One Church in Two States", their slogan is "Changing The Way We Do Church!" Bishop Paul S. Morton, Sr. is the founding Presiding Bishop of one of the fastest growing movements in America – The Full Gospel Baptist Church Fellowship International. As an apostle, he has birthed many churches out of Greater Saint Stephen, New Orleans. Bishop Morton is also an international television preacher who, for over twenty-five years, reaches thousands of souls for the Lord on a weekly basis. Morton is also a gifted author and an anointed singer, having received many Stellar Awards. His life in Christ is evidenced by his love and compassion for his family, the brethren and those who are lost. Many esteem him as a Pastor's Pastor; a Leader's Leader; His wife and children revere him as a loving husband and role model father. Bishop Paul S. Morton, Sr. who strives to exemplify the heart of God, is truly God's Man!